Hydraulic Dumper Volvo A40F
Reliability, efficiency, performance, comfort and safety are some important attachment as far as heavy machinery Volvo A40F is concerned. The perfect harmony between the tractor and trailer having high ground clearance is a significant feature which output optimized performance.
Fuel efficient, 6 cylinder powerful diesel engine with 24 valves, fully automatic PowerTronic transmission, secured electrical system providing Halogen lights with option of Powerful LED lights, fully hydraulic multiple disc brakes, hydro-mechanical steering system, heavy duty box type high strength chassis, and a comfortable operator cabin equipped with multiple features are some of the important elements of this Volvo A40F hydraulic dumping system. Large color display user friendly communication and information system along with all vital machine system is available for perfect and efficient operator performance.
For Sale Volvo A40F
Car Junction company offers this Used Dump Truck Volvo A40F For Sale. Please feel free to contact us for further inquiry about this 40 Tons, yellow color Volvo A40F hydraulic dumping truck.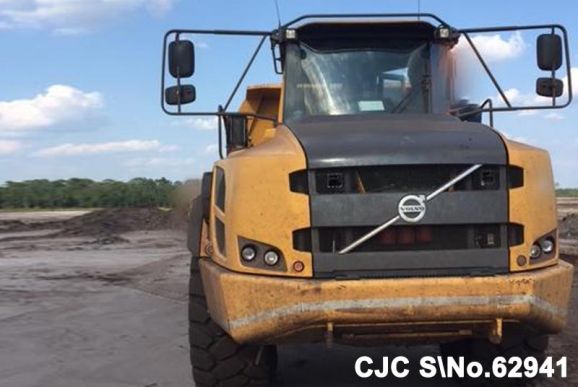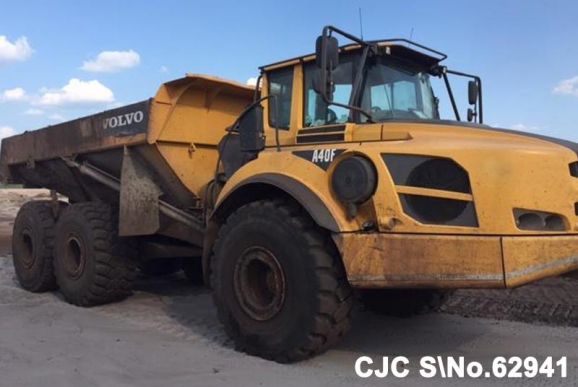 Contact: