Used Caterpillar 305-5ECR Compact Excavator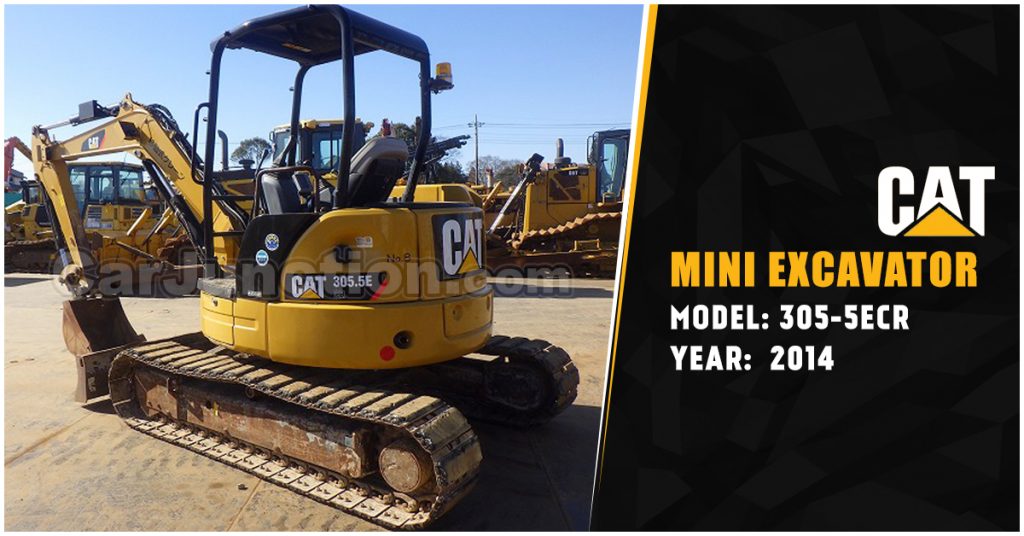 CAT 305-5ECR is a mini excavator capable to deliver high performance. Its compact structure helps to operate and deliver in the tightest situation. The reduced radius design allows working in confined areas. The radius of the upper body stays within 140 mm of the rubber-tracked undercarriage and let the operator with no worries of backside movement.
The boom swing and auxiliary hydraulic functions are at operator's fingertip which let the operator sit more comfortably during the operations. The stability, quick cycling, and greater digging force result in more productivity. Control panel of this CAT 305 excavator provide the standard features ranging from operation to maintenance and security system. You can save up to 20% fuel when driving the machine in economy mode.
Car Junction Company Japan offers this 2014 Caterpillar 305-5ECR Mini Excavator for sale with following details.
| | |
| --- | --- |
| Stock No. | 76715 |
| Make / Model | Caterpillar 305-5ECR Excavator |
| Year | 2014 |
| Colour | Yellow |
| Extras | 1064 Hours, 400G W/Pads. CNP. Arm-Crane. Multi. |
Contact